Prairie Tales Redux
Thursday June 22 8:00 pm
artsPlace Gallery (950 8 Ave, Canmore AB)
Free and open to the public
The Alberta Media Arts Alliance is thrilled to present Prairie Tales Redux, an exciting expansion of our 17-year Prairie Tales program, including for the first time, films from Saskatchewan, Manitoba, The Yukon and Northwest Territories in addition to Alberta. Working closely with film cooperatives and distributors in the western provinces and territories, we have selected the best new films from their membership. Truly encompassing the diverse talent of prairie filmmakers, this program calls forth the vast splendour (and bleak remoteness) of the region through innovative animation, experimental film, documentary and narrative.
Programmed by Nicola Waugh with assistance from: Film and Video Arts Society of Alberta (FAVA), Calgary Society of Independent Filmmakers (CSIF), Paved Arts, Saskatchewan Filmpool, Western Arctic Moving Pictures (WAMP), Yukon Film Society, Winnipeg Film Group and Videopool.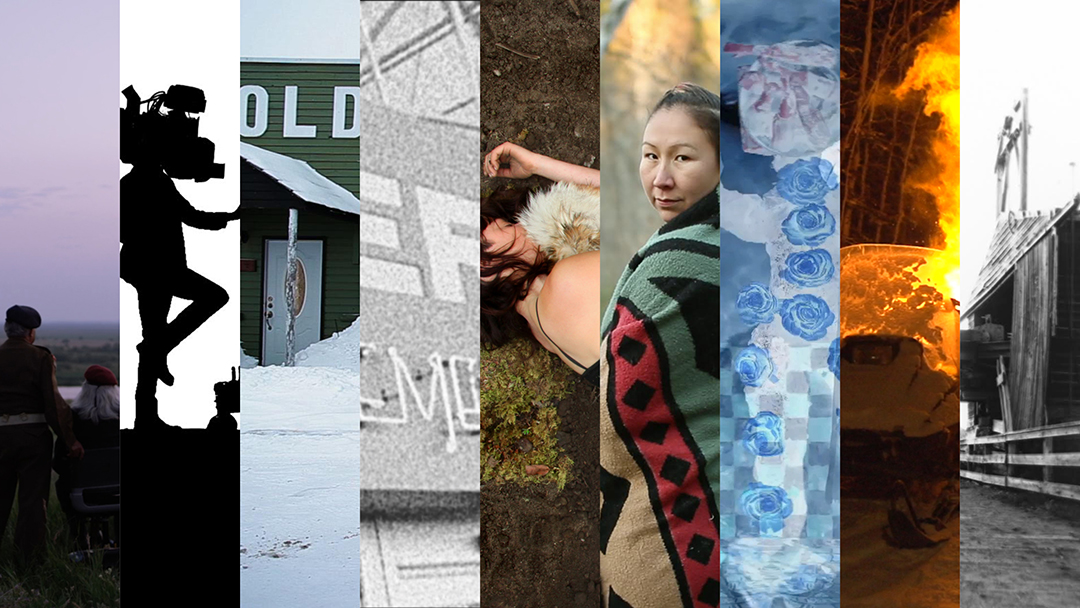 Cree Code Talker
Dir. Alexandra Lazarowich | Edmonton | 2016 | 13min
The First Engine
Dir. Ian Campbell | Regina | 2015 | 6min
Old West Lodge
Dir. Heidi Phillips | Winnipeg | 2015 | 16min
Walking to Save-On
Dir. JP Marchant | Lethbridge | 2016 | 4min
Take the Wild
Dir. Krista Davis & Cari Tangedal | Dawson City | 2016 | 7min
SWEAT
Dir. Kristin Snowbird | Winnipeg | 2016 | 4:48
Dreams and Spaces in Between
Dir. John Graham | Saskatoon | 2015 | 9min
Conibear
Dir. Jay Bulckaert and Pablo Saravanja | Yellowknife | 2014 | 10:35
il carro, il carro arrugginito, e il mucchio di spazzatura (the wagon, the rusty cart, and the junk pile)
Dir. Lindsay McIntyre | Edmonton | 2016 | 3min
MISSION
AMAAS exists to advocate, educate, and celebrate the media arts in Alberta.
VISION
The media arts in Alberta is advanced through the generation of awareness, strengthening of connections, and continuous advocacy. AMAAS builds a sustainable and vibrant future for media arts in Alberta.