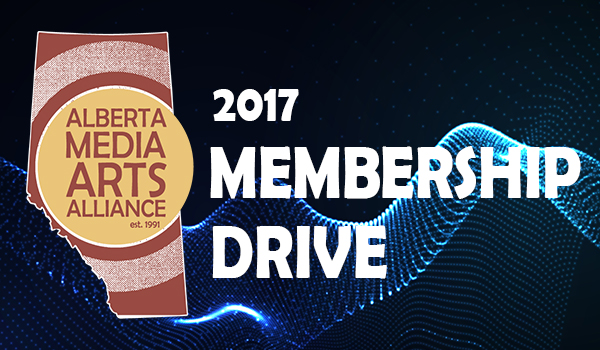 AMAAS membership consists of media arts organizations. We offer free individual memberships to filmmakers, arts professionals and media artists.
By joining AMAAS your voice is represented in provincial, local and national advocacy.
There are three categories of membership: Media Arts Organizations, Ally Organizations, and Individuals.
Any non-profit organization operating in Alberta which has, as its main activity, creation, production, dissemination,exhibition, distribution or research and experimentation in media arts.
For independent creators in the media arts who have the 
status of a professional artist in Alberta.
Any organization that shares the aims and objectives of AMAAS.
Benefits of membership
Advocate
Provincial representation of members via Partners in Arts and Culture (APAC), National representation via Independent Media Arts Alliance (IMAA), and locally through municipal funders, government, business sector and stakeholders.
---
Educate
A subsidized 3 day conference is offered every two years rotating with a one day Symposium which offer professional development, peer learnings, artist presentations, workshops and networking opportunities.
---
Celebrate
We promote your events, workshops, film festivals, screenings vis social media and networking

New Member Benefit!
AMAAS has partnered with FAVA Film Reel, allowing our members to subscribe to Film Reel at no charge!
Learn more at filmreel.ca or watch this handy video below!
MISSION
AMAAS exists to advocate, educate, and celebrate the media arts in Alberta.
VISION
The media arts in Alberta is advanced through the generation of awareness, strengthening of connections, and continuous advocacy. AMAAS builds a sustainable and vibrant future for media arts in Alberta.