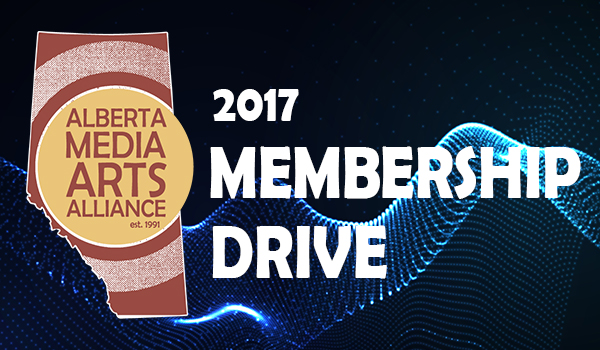 Membership is open to any media arts-related organization or artist whose primary activities occur in Alberta and that support the aims and objectives of the Alberta Media Arts Alliance Society.  There are three categories of membership: Media Arts Organizations, Ally Organizations, and Individuals.
Any non-profit organization operating in Alberta which has, as its main activity, creation, production, dissemination,exhibition, distribution or research and experimentation in media arts.
For independent creators in the media arts who have the 
status of a professional artist in Alberta.
Any organization that shares the aims and objectives of AMAAS.
Benefits of membership
Promote
We promote your events, workshops, film festivals, screenings vis social media and networking
---
Support
Direct programming via Prairie Tales and Gallery of Media Art.
---
Advocate
Provincial representation of members via Partners in Arts and Culture (APAC), National representation via Independent Media Arts Alliance (IMAA), and locally through municipal funders, government, business sector and stakeholders.
---
Educate
A subsidized 3 day conference is offered every two years rotating with a one day Symposium which offer professional development, peer learnings, artist presentations, workshops and networking opportunities.
MISSION
AMAAS
is an umbrella organization that promotes, supports, and advocates for Alberta media arts.
VISION
AMAAS
's vision is that all media artists in Alberta will have access to support, collaboration, and funding to develop and exhibit diverse and vibrant multidisciplinary media arts projects.
QUICK LINKS
UPCOMING EVENTS