Yvonne Abusow
President (Calgary)
Yvonne Abusow is pleased to be the AMAAS President and has served on the Board since 2013. She is a filmmaker, teacher, and yoga enthusiast who brings many years of experience as former Production Director with CSIF as well as a strong solidarity for the film community in Alberta. Teaching Junior High School students has her career in full swing and she delights in the educating of young minds.
JP Marchant
Vice-President (Lethbridge)
Jean-Pierre (JP) Marchant is an independent filmmaker based in Lethbridge. While he has loved film since he was a child, he has only begun producing his own films during the last few years and has written, produced, and directed several award-winning shorts. He currently contributes on the board of AMAAS as Vice-President, having joined in 2014 and brings the gusty voice from southern Alberta to the table.
Vicki Chau
Secretary (Calgary)
Vicki Chau graduated with distinction from the ACAD, Design in Media Arts + Digital Technologies, and is currently the Programming Director at EMMEDIA Gallery & Production Society in Calgary. Since 2009, she independently organizes and curates exhibitions featuring emerging and established artists at different venues throughout Calgary. Vicki serves on the Board as Secretary and is often called upon for her brilliant and speedy design skills.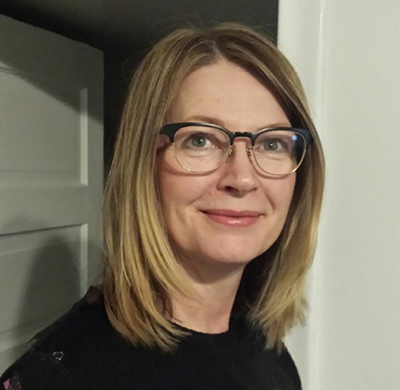 Bobbie Todd
Treasurer (Edmonton)
Bobbie is an Edmonton ex-pat now returned from a decade or so in Calgary. She served as the Operations Director at CSIF. Under her leadership CSIF moved to their current location in the Old Y Building and is thriving as a true film centre. Her pragmatic approach to seeing the big picture is a definite asset as the Treasurer of the AMAAS Board. Bobbie had another life as a dancer and a current life as a mom and partner whose recent job transfer takes the family back to Edmonton.
Dave Baker
Director (Jasper)
Dave Baker is Jasper's answer to the film safari. As a camera operator, film buff, and location scout, he is proud to be part of AMAAS. He brings a mountain of relevant anecdotes and a mile of stories and histories. Did you ever stop to consider that "IF" is the middle word of "LIFE"?
Chris Beauchamp
Director (Grande Prairie)
Chris is an Alberta-born writer, photographer, and filmmaker, based in Grande Prairie since 2010. He is on the board for the Peace Region Media Arts Association (PRIMAA) and joined the AMAAS board in 2015. He brings brevity and levity to the deep work of strategic planning.
Sylvia Douglas
Director (Edmonton)
Sylvia Douglas is an arts administrator and writer and that's just the tip of the iceberg for this Edmonton artist. She works at the Film and Video Arts Society of Alberta (FAVA) and occasionally Sylvia provides tours of the Calgary and Edmonton Railway Station Museum. She stays involved at her favourite comic shops by organizing an ongoing ladies' night, at Happy Harbor Comics and Variant Edition Comics and Culture. She brings a zest for all things film and joyfully contributes to the AMAAS Board work.
Laura Leif
Director (Calgary)
Laura Leif is an interdisciplinary artist whose interest in animation and filmmaking brings her to the AMAAS Board. She's also a dedicated community involved person who is inspired by AMAAS providing a provincial focus to media arts. She is the Programming Director of the Quickdraw Animation Society. As a musician and constantly drawing, she brings life to the page and animates the AMAAS Board meetings.
Zoe Slusar
Director (Foothills)
Zoe Slusar is an independent filmmaker based in the Foothills of Alberta. Zoe co-founded Untitled Productions in 2006 and has produced over 65 short films date, exploring every possible genre. Zoe also works with schools, libraries and community associations to present film-making workshops, where her goal is to inspire others about the joy and possibilities of film. She is excited to work with AMAAS to represent Alberta Media Artists.