(587) 832-2627
AMAAS Office
c/o Community Wise Resource Centre
#212, 223 12 Ave SW
Calgary AB
T2R 0G9
AMAAS is primarily funded through the Alberta Foundation for the Arts, Provincial Arts Service Organization. These grants assist recipient organizations in the pursuit of excellence in our organizational mandates and governance practices while providing support to the development and growth of our membership.
The Alberta Media Arts Alliance Society (AMAAS) is governed by a volunteer Board of Directors. The Board is composed of representatives from AMAAS member organizations as well as independent media artists.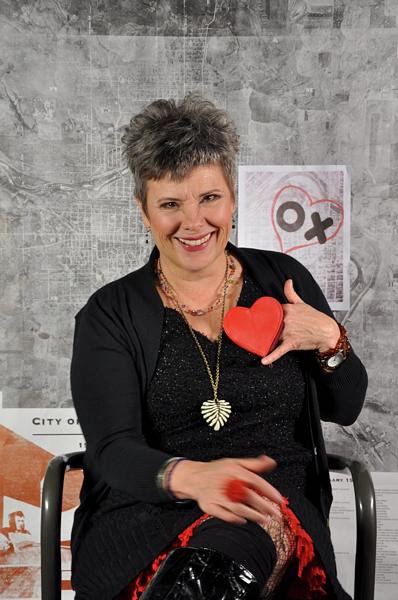 AMAAS has one part-time staff: Calgary-based Executive Director, Sharon Stevens
Sharon Stevens is an award-winning video artist, activist and instigator who's made a career of integrating art, activism, feminism, and community ritual-making into a series of projects that enlighten, enliven and entertain. Read more here.
MISSION
AMAAS exists to advocate, educate, and celebrate the media arts in Alberta.
VISION
The media arts in Alberta is advanced through the generation of awareness, strengthening of connections, and continuous advocacy. AMAAS builds a sustainable and vibrant future for media arts in Alberta.